Texas in Paris Sunday June 7 2020 at 2:30 PM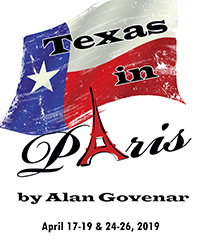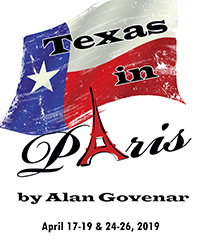 You've selected
Sunday June 7 2020 at 2:30 PM
Change Date
×
Texas in Paris (April 17-19 & 24-26, 2020) a concert musical by Alan Governor, is based on a real series of concerts he produced in Paris in the 1980s. This two-character play is a tour-de-force for a powerful black female Gospel singer and a white middle-aged cowboy. Packed with both foot-stomping and soul-stirring songs, this piece also finds time to quietly explore race relations. John Burris is "sure he has nothin' against black folks." Osceola Mays' gentle but persistent questions cause them both to consider how they view those who are different from themselves.
Venue
Parkview Physicians Group ArtsLab
300 E. Main Street
Fort Wayne IN 46802
×
This is a general admission performance - the seats are on a first come, first serve basis when you arrive at the venue.
Doors open 1/2 hour prior to start of performance.