Robyn Hood: Heroine of Sherwood Forest Saturday, October 1, 2022 at 4:30 PM EDT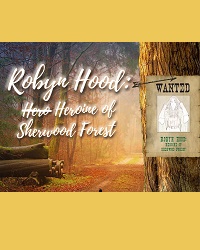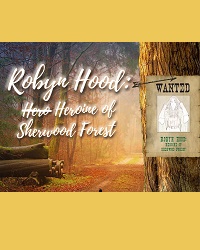 You've selected
Saturday, October 1, 2022 at 4:30 PM EDT
Change Date
×
Robyn Hood: Hero HEROINE of Sherwood Forest
Youtheatre gives the middle ages the girl boss treatment! When the brave men and knights of England were off fighting The Crusades, no one was left to defend the sick, the poor, the very young or the very old. That was...until one brave girl, Robyn Hood, stood up and became a hero against the ruthless powers-that-be. Packed with thrills, sword fights and familiar characters like Friar Tuck and the Sheriff of Nottingham, Robyn Hood: Hero HEROINE of Sherwood Forest hits the bulls-eye with a new twist on a classic tale!
Venue
First Presbyterian Church Theater
300 W. Wayne Street
Fort Wayne IN 46802
Performance Notes
SENSORY-FRIENDLY PERFORMANCE!
This performance is designated to create a performing arts experience that is welcoming to all families with children with autism or with other disabilities that create sensory sensitivities.
* Please call the Box Office at 260-422-4226 to reserve tickets.