Baghdad Zoo Saturday, March 4, 2023 at 4:30 PM EST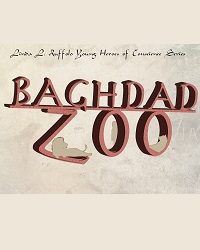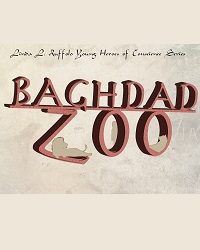 You've selected
Saturday, March 4, 2023 at 4:30 PM EST
Change Date
×
Baghdad Zoo
Our Young Heroes series enters an exciting new chapter! As coalition forces invade Iraq in the hunt for Saddam, seven children take cover from the bombs under the kitchen table. Separated from their parents, Leyla, the oldest of the children, becomes responsible for their survival. It's not long before the need to find food and water forces them out from under the table. As the story unfolds, the children find themselves taking refuge in the Baghdad Zoo, and are shocked to find the animals abandoned in their cages. Based on true events, this is a poignant story of remarkable courage and endurance as the children make the animal's survival as important as their own.
Venue
First Presbyterian Church Theater
300 W. Wayne Street
Fort Wayne IN 46802
Performance Notes
SENSORY-FRIENDLY PERFORMANCE!
This performance is designated to create a performing arts experience that is welcoming to all families with children with autism or with other disabilities that create sensory sensitivities.
* Please call the Box Office at 260-422-4226 to reserve tickets.