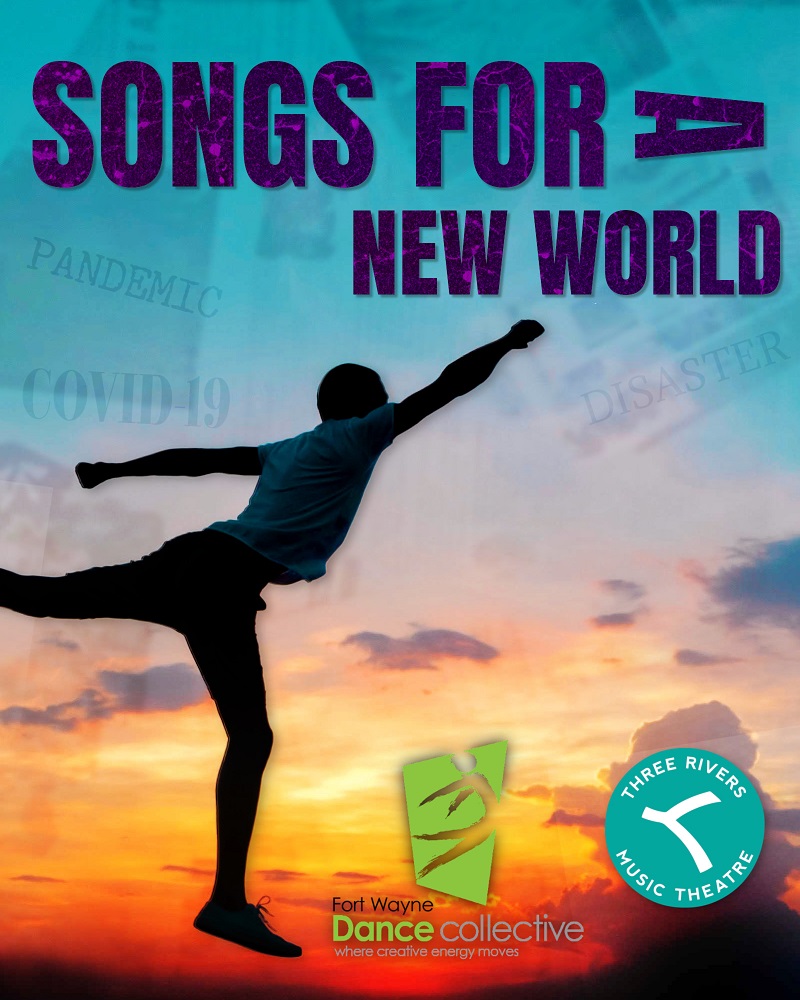 Songs for a New World
When
Runs from Friday March 18 2022 to Sunday April 3 2022
Approximate running time: 1 hour and 30 minutes
Venue
Event Notes
×
SONGS FOR A NEW WORLD
Fort Wayne Dance Collective & Three Rivers Music Theatre presents Songs for a New World
It's about one moment. It's about hitting the wall and having to make a choice... or take a stand... or turn around and go back. These are the stories and characters of today, the Songs for a New World. The first musical from Tony Award winner, Jason Robert Brown (Parade, Bridges of Madison County), this moving collection of powerful songs examines life, love, and the choices that we make.
Brown transports his audience from the deck of a 1492 Spanish sailing ship to a ledge, 57 stories above Fifth Avenue, to meet a startling array of characters that range from a young man who has determined that basketball is his ticket out of the ghetto to a woman whose dream of marrying rich nabs her the man of her dreams... and a soulless marriage.
With a small, powerhouse cast and a driving, exquisitely crafted score that runs the gamut of today's popular music, Three Rivers Music Theatre and Fort Wayne Dance Collective collaborate to present Songs for a New World in a brand new interpretation where dance and movement intertwine as critical storytelling elements.

Masks are strongly recommended for all patrons
WHERE:
Parkview Physicians Group ArtsLab
300 E Main St
Fort Wayne, IN 46802
WHEN:
March 18, 19, 25, 26, April 1, & 2 at 8 PM
March 20, 27, and April 3 at 6 PM
CO-DIRECTED BY: Mandie Kolkman and Andy Planck
MUSIC DIRECTOR: Brandon Porter
PG-13: Some adult language and themes. Parental discretion advised.