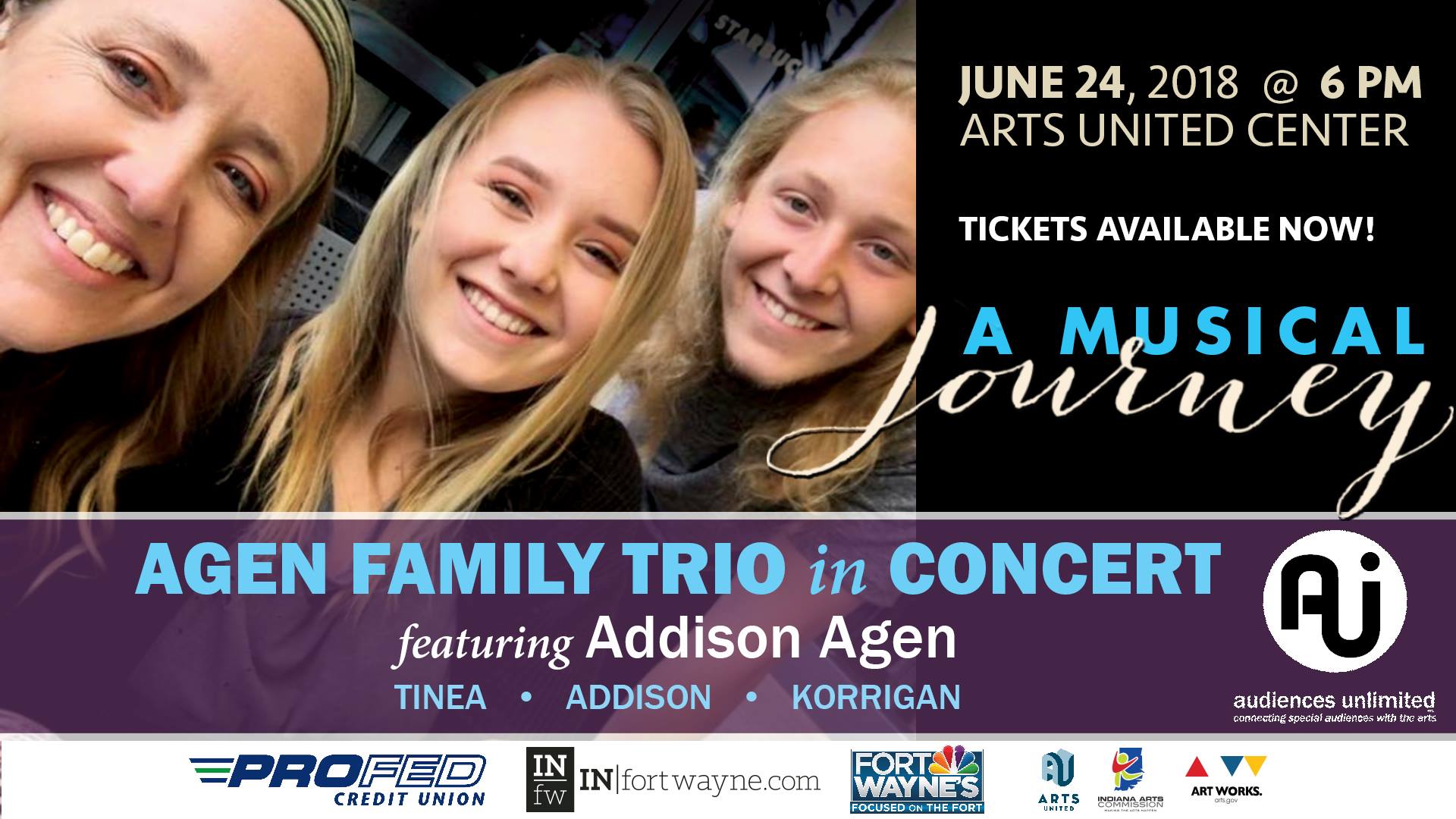 Agen Family Trio Featuring Addison Agen
When
Occurs on Sunday June 24 2018
Approximate running time: 1 hour and 30 minutes
Venue
Performance Notes
×
The Agen Family Trio Concert, featuring Addison Agen, is a celebration that will take you on a musical journey. On June 24, Tinea, Korrigan, and Addison are performing together, highlighting how they serve our community through music. The trio will showcase a variety of favorites through the decades and share their history working with arts nonprofit Audiences Unlimited. Addison will also perform some of her original music.
30 VIP guests have the opportunity to attend a private meet-and greet with the Agen Family prior to the concert.
Tickets go on sale May 4 at 12 P.M. at artstix.org or (260) 422-4226. VIP tickets are $80. General admission prices are $28, $44, and $59.50
Doors open at 5:30 PM. Concert begins at 6:00 PM. For VIP ticket holders, doors open at 4:45 PM. Meet-and-greet starts at 5:00 PM.
Proceeds will support Audiences Unlimited, Inc., a Fort Wayne nonprofit. The organization provides live musical performances for the aging and ill in healthcare facilities and for individuals with developmental and intellectual disabilities.