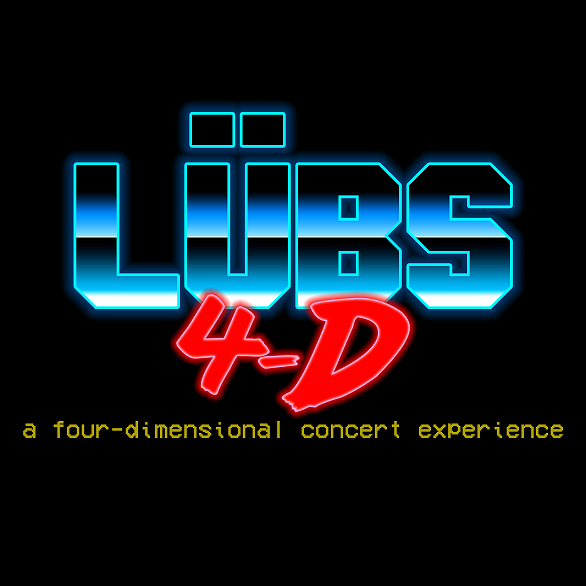 LÜBS 4D: a Four-Dimensional Concert Experience
When
Occurs on Saturday January 4 2020
Approximate running time: 4 hours
Venue
Performance Notes
×
Get ready for a Four-Dimensional Concert Experience that you've never seen before. After 8 months in the making, LÜBS has created an all-immersive EDM concert experience with the latest in concert technology. This show features an integrated, state-of-the-art lighting system, 3D visuals, and a uniquely-scented atmosphere that will heighten all of your senses. "What are the Four Dimensions?" 1. SIGHT: State-of-the-Art 3-D Visuals + Immersive Smart LED Light Show 2. SOUND: 6,000W Stereophonic Audio System 3. SMELL: Premium Scented Atmosphere 4. TASTE: Special-Edition Beer, "FROOT LÜBS" Milkshake IPA, created in collaboration with 2Toms Brewing Company, available at the bar. 18+, Tickets include "LÜBS 4D" General Admission + ChromaDepth Immersion Glasses Cocktail bar available.
"FROOT LÜBS" Milkshake IPA - Collaborative Beer by 2Toms Brewing Co. + LÜBS If you love sneaking down to the kitchen for a midnight bowl of Froot Loops, this is the beer for you. 2Toms and LÜBS have collectively produced their very own Milkshake IPA, with the taste of a bowl of Froot Loops! Be sure to check out the label with the Immersion Glasses to experience 2Toms' first "3-D Beer"
Parking: Limited lot parking available, street parking (free after 5pm). WARNING: Strobe lighting, haze, and Co2 Cannons will be used in this performance.