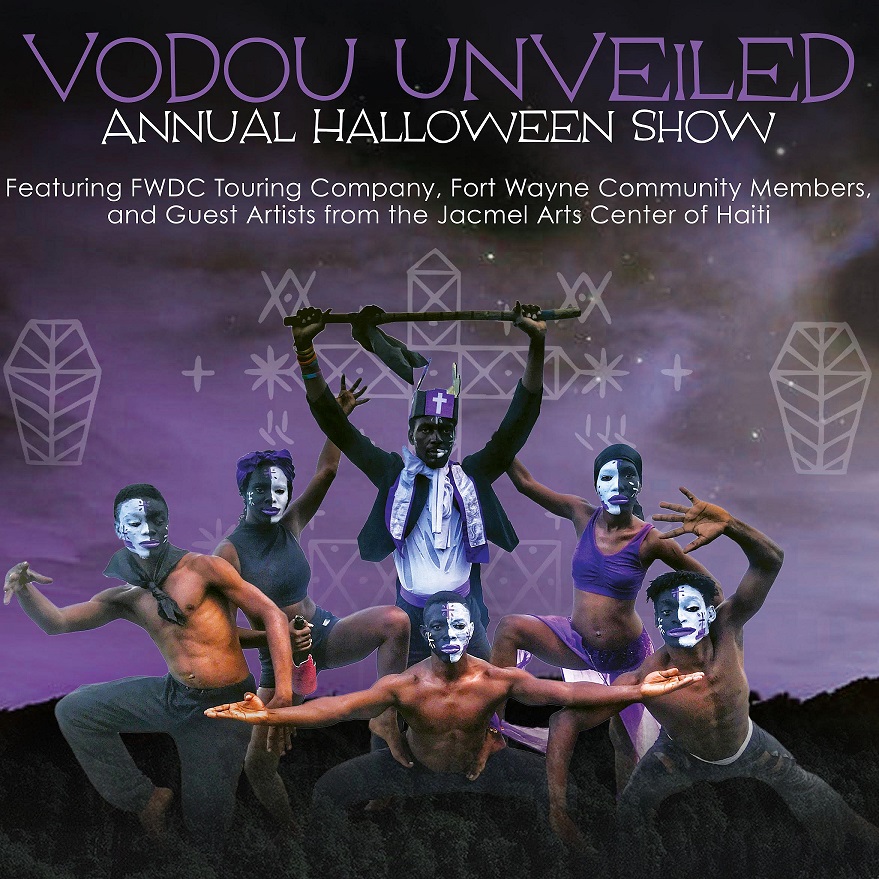 Vodou Unveiled
When
Runs from Friday October 22 2021 to Sunday October 24 2021
Approximate running time: 1 hour and 20 minutes
Venue
Event Notes
×
Vodou Unveiled is Fort Wayne Dance Collective's 13th annual Halloween show. This year's immersive performances emanate from the Haitian culture of Vodou and will draw audiences into a ceremonial atmosphere of zombies, spirits, and magic.
Dancers from the Fort Wayne community, and the professional dancers of the FWDC Touring Company, will perform pieces that feature hip hop, contemporary, and modern dance genres. With the inclusion of five artists from the Jacmel Arts Center of Haiti, the performances will also showcase dances inspired by Haitian culture to deliver a one-of-a-kind show!
Important Notice: An inherent risk of exposure to COVID-19 exists in any place where people are present. Arts United is implementing robust health and safety measures as recommended by the Centers for Disease Control and Prevention; however, there is never a guarantee of an illness-free arts and culture event or activity. By visiting any facility operated by Arts United, you voluntarily assume all risks related to COVID-19.